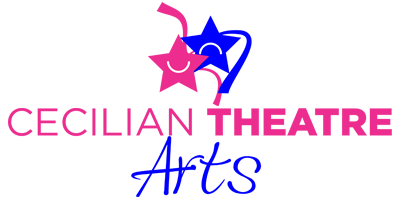 for Boys & Girls age 3 - 18yrs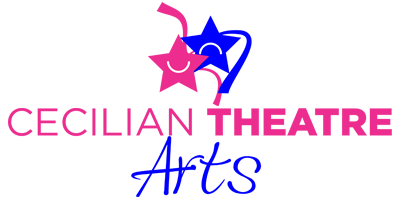 PROFESSIONAL AGENCY
WITH LINKS TO TOP CASTING DIRECTORS

The AWARD WINNING CECILIAN THEATRE ARTS has a unique holistic approach to DRAMA, DANCE & SINGING for Girls & Boys aged 3 – 18yrs. The school is specifically designed to encourage Creativity, Confidence & Communicational skills through the Arts. As well as being a kaleidoscope of fun it offers quality care & training for young people, in a SAFE & ENCOURAGING environment. Students also take part in an annual project/performance.
The Cecilian's have produced many professional Studio Recordings, Music Videos, Charity Events, Festival Performances, Variety Shows & Full Musicals. Giving students unique experiences in all areas of performing Arts. Having links to top Casting Directors & Production Companies, the Cecilian Agency offers students the opportunity to audition for Television & Film, if they express an interest in this area. Students have worked with RTÉ, RTÉjr, TG4, on various programmes/films.
Cecilian's are well known for their inspirational work with young people and have received many awards in performance. One highlight being an invitation to Áras an Uachtaráin from President Michael D.Higgins, paying tribute to the school. Honoured in recognition for their continued work with young people in the community.
So EMPOWER your child with the gift of Self-Confidence & Self-Esteem through the Arts, where their talent will be nurtured and lifetime friendships made.
Increases Self Confidence particularly in social settings
Enhances Creative Brainstorming
Improves Listening, Observational & Problem Solving Skills
Increases Creative-Thinking Abilities
Develops Distinct Speech & Public Speaking Skills
Improves Posture, Deportment & Awareness of space through movement.
Promotes Team Work
Enhances Relaxation Ability
Benefits:
Accreditations
Latest News
TESTIMONIALS
The Cecilian ethos has always been to nurture the Holistic child through the medium of drama. The Cecilians have staged wonderful musicals, variety nights and outstanding performances in the local community & Draiocht Theatre. The children involved have always performed to an excellent standard due to the wonderful professional guidance and leadership provided by Rosalind and Jennifer. All of the children are aware and proud of the importance of their individual involvement. The Cecilians is more than a drama school. Their aim is to encourage the overall development of your child and in doing so build on their confidence and self-esteem. My children have all loved their time in Cecilians.

Parent

Seren really loves Drama with the Cecilian's. She especially enjoyed rehearsing for "A Little Princess" and simply excelled on stage at the tender age of five. Each child is taught in accordance with their own ability, in a very personal manner, in a most professional and caring environment, with a friendly atmosphere, thank you Rosalind & Jennifer.

Parent

The Cecilian Theatre Arts has been of enormous benefit towards developing my children's confidence in a very holistic and fun way. They always have a very warm welcome from teachers Jennifer & Rosalind, and i know that these will be the people whom my children will look back on, as bright lights in their lives. They were made to feel like stars on the night of their show at Draiocht Theatre, each child receiving a rose & had their photo taken, thank god for the Cecilians.

Parent

I love the drama with the Cecilians for so many reasons! Everyone is so encouraging, welcoming and supportive. The teachers see the talent that everyone has and will work as hard as they can to perfect that talent. You can be yourself 100% of the time and learn to love yourself. Drama is what I look forward to; every class is exciting, fun and enjoyable, everybody is like a second family to me!

Senior Student